CULINARY TOUR & COOKING CLASS:
My goal was to advertise the Seattle Athletic Club Downtown's new partnership with Eat Seattle.  The Seattle Athletic Club Downtown location is located at the north end of Pike Place market behind Tom Douglas' Etta's restaurant. The Eat Seattle Company offers cooking classes and Chef guided tours of the Pike Place Market. Most of their classes are held in the Pike Place Market atrium kitchen. The goal with this flier was about marketing this event specifically to members of the Seattle Athletic Club Downtown.
My role is to design the flier and HTML emails which are posted and emailed out to Seattle Athletic Club members. This one event was focused on cooking healthily with locally sourced foods from the Pike Place Market.
This flier went through many revisions to reach the final draft. The SACDT Wellness Director and I were working hard to get the right look for this event. I am grateful for the challenge this project laid down because sometimes we need a good challenge to push our creativity to new highs. Most of the drafts were done with Adobe Illustrator. All my work was done based on constructive feedback and assisted by searches for similar minimalist design styles.
Why I choose this Solution:
The Wellness Director and I choose this path because it had an open feel that connected very well with Eat Seattle's branding and that of the club's own branding. The mood of the flier advertised, through our meshed brands, a fun, socially interactive event.  
Note: All the graphics below are vector drawings including the iPad. They are not photoshop images. All the graphics below  were made in Adobe Illustrator. In addition I have the ability to design similar graphics like these images below in Adobe Photoshop.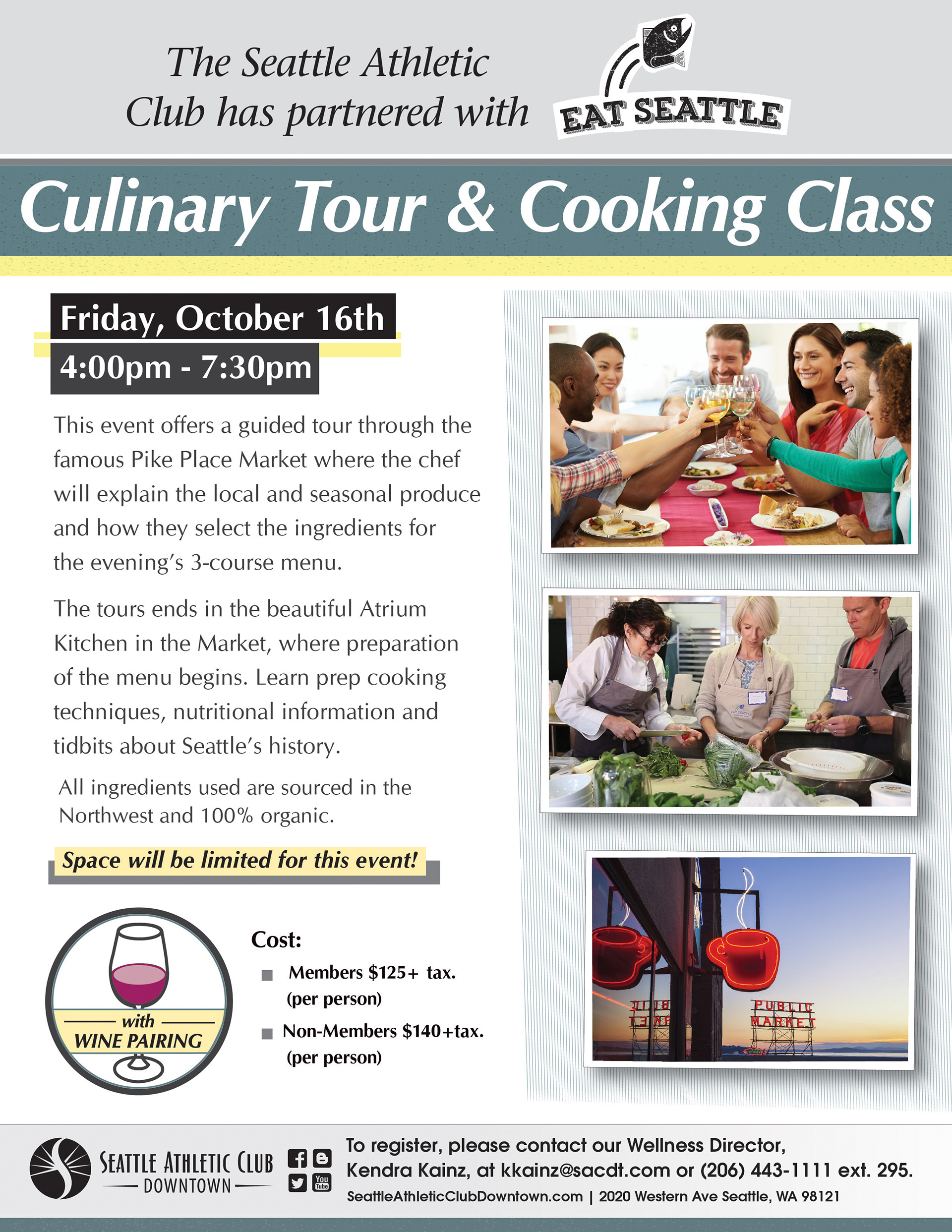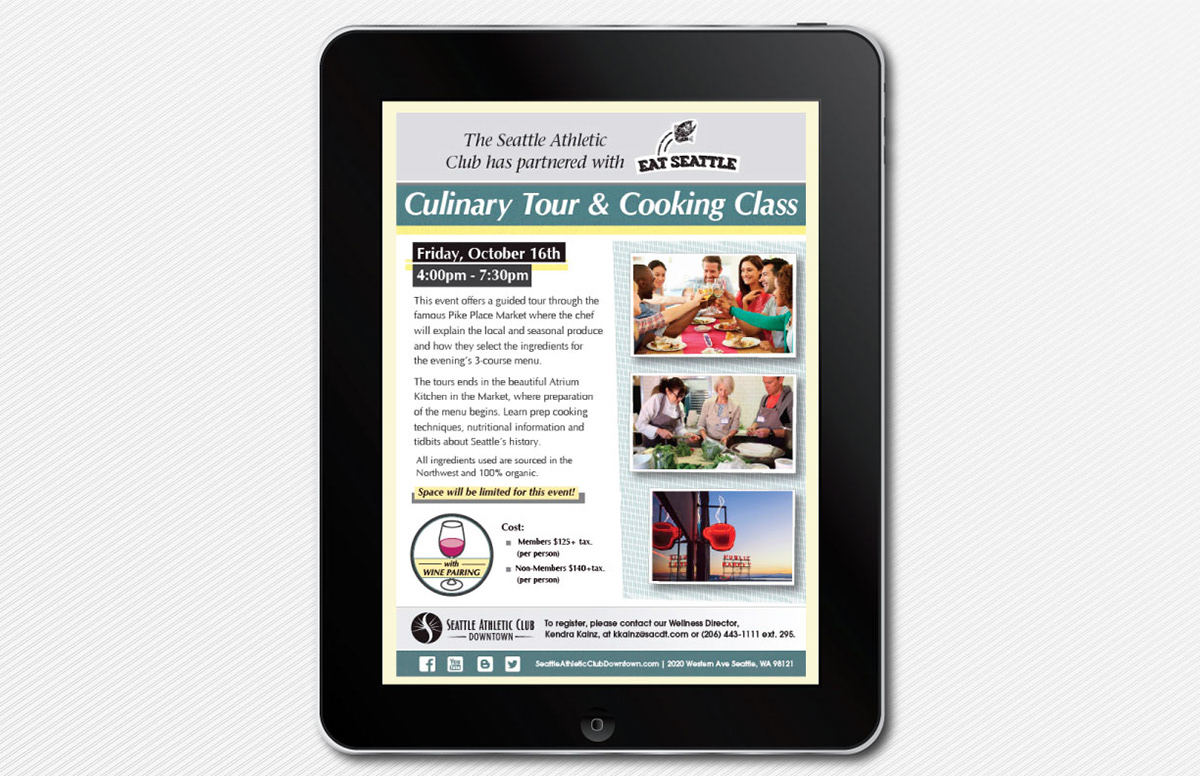 This is an example of the HTML email I designed out of the flyer above. I changed the footer of the flyer so I could make the social media icons larger and making them more active link buttons.